FEEL THE ENERGY
at
Indy Dance Academy
Indy Dance Academy is conveniently located at 96th Street and North Meridian Street, Indianapolis. Come in and tour our state of the art facility and meet our talented staff!
We offer several styles of dance instruction including Ballet. Jazz. Musical Theatre. Tap. Pre dance .Modern. Lyrical. Contemporary. Hip Hop. Jazz Fusion. Mommy & Me  for the dancer ages 18 months through adult.  Please go to our class information and registration for class days and times offered this session.
Be Nspired! Dance your way to a healthy you!  Join our dance inspired fitness program, Zumba. Piloxing. Cardio Dance. offered several times throughout the week for ages 13 through adult. Please go to Adult Cardio Dance section on website for class pass specials and schedule.
For the committed youth dancer we have Indy Dance Academy Company, ages 5-18 years of age who train in Ballet, Jazz, Contemporary and Modern. As well as Indy Dance Academy Team, who train in Jazz and Hip Hop. The guys and gals grow through their dance education and further their skill set in order to compete and perform throughout the nation.
For parties and studio rental rates, please review our website and call 317.218.3694 to book your space.
Indy Dance Academy would like to thank their annual partners! If you are interested in becoming a partner and hearing the benefits of our partnership opportunities with Indy Dance Academy, please call the studio!
---

2014-2015 Season Class Registration is now online! Visit our register for classes page for class days, times, and prices. Sign up today!
Hurry and take advantage of this limited time offer: Refer a friend to IDA and receive $20 IDA bucks!
Your friend must write your name in comments section of registration form, and must be new member of IDA!
visit class information page for registration
Multi Class Discount per Student:
5% discount for the 2nd class
10% discount for the 3rd class
Upcoming Events:
FALL INTO FITNESS @Indy Dance Academy
Kick start your weekly workout with 2 FREE CLASSES: Saturday, August 23rd 9am Zumba & 10am Piloxing
8/30 – 9/1- IDA will be closed due to Labor Day Weekend
Like us on Facebook to receive Specials and Promos! www.facebook.com/IndyDanceAcademy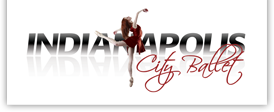 Join Indianapolis City Ballet's Master Class with Suki Schorer on Sunday, August 24, 2014 at IDA!
For Master Class Registration visit:
http://indianapoliscityballet.org/shop/master-class-with-suki-schorer-on-sunday-august-24-2014/
IDA Welcomes Our Studio Renters:

Flamencole with Erica Dominguez. Erica is a flamenco dance instructor and performer in Indianapolis, Indiana. She teaches dance to students of all ages and her flamenco group, FlamencÓle, regularly performs in the central Indiana area. Erica's classes and performances combine a passion and love of flamenco with Latin dance styles and rhythms. Erica's warm personality endears her to her students of all ages. For information on class schedule and events please visit: http://www.ericadominguez.com/index.php

Ma Petite Étoile Music Academy offers violin and piano instruction to children ages 2-18. Our innovative program structure was uniquely developed so our students can reap the full benefits of an education in music and structured to enable every student to succeed in a fun, nurturing environment. Our programs include private instruction, group class, fiddle class, church music, ensemble and more! At Ma Petite Étoile our goal is to provide every child with the opportunity to develop their love for music in an atmosphere that will not only make them better musicians, but better people. When you with upon a star at Ma Petite Étoile, your dreams really do come true!
Visit us at http://www.mpemusicacademy.com or Call 317-286-7029 TODAY to schedule your free interview/program preview! Or email us at mpemusicacademy@gmail.com. Tell us IDA sent you and you'll receive a special promotion! We look forward to meeting you soon!