FEEL THE ENERGY
at
Indy Dance Academy
Indy Dance Academy is conveniently located at 96th Street and North Meridian Street, Indianapolis. Come in and tour our state of the art facility and meet our talented staff!
We offer several styles of dance instruction including Ballet. Jazz. Musical Theatre. Tap. Pre dance .Modern. Lyrical. Contemporary. Hip Hop. Jazz Fusion. Mommy & Me  for the dancer ages 18 months through adult.  Please go to our class information and registration for class days and times offered this session.
Be Nspired! Dance your way to a healthy you!  Join our dance inspired fitness program, Zumba. Piloxing. Cardio Dance. offered several times throughout the week for ages 13 through adult. Please go to Adult Cardio Dance section on website for class pass specials and schedule.
For the committed youth dancer we have Indy Dance Academy Company, ages 5-18 years of age who train in Ballet, Jazz, Contemporary and Modern. As well as Indy Dance Academy Team, who train in Jazz and Hip Hop. The guys and gals grow through their dance education and further their skill set in order to compete and perform throughout the nation.
For parties and studio rental rates, please review our website and call 317.218.3694 to book your space.
Indy Dance Academy would like to thank their annual partners! If you are interested in becoming a partner and hearing the benefits of our partnership opportunities with Indy Dance Academy, please call the studio!
---

2014-2015 Season Class Registration is now online! Visit our register for classes page for class days, times, and prices. Sign up today!
Hurry and take advantage of this limited time offer: Refer a friend to IDA and receive $20 IDA bucks!
Your friend must write your name in comments section of registration form, and must be new member of IDA!
visit class information page for registration
Multi Class Discount per Student:
5% discount for the 2nd class
10% discount for the 3rd class
The Indy Dance Academy Ballet Program (IDAB)…. an hour and a half technique-intensive ballet class offered once per week. The class focus will be on students' ballet pre-pointe and pointe technique.   Included in the class curriculum is a one-hour ballet barre and center class, along with a half hour dedicated to learning a ballet variation from one of the ballet classics! Upon instructor evaluation, the students will be escorted to a pointe shoe fitting in order to advance through the program. Performance Opportunities include participation IDA Holiday Hoopla, Showcase, and Recital.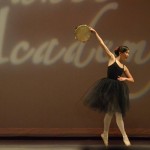 IDAB Program Requirements: The Indy Dance Academy Ballet program is for the dancer, age 10 years and older, who is interested in excelling in ballet technique, pre-pointe, and pointe technique. Expectations for all dancers participating in the Ballet Program include:
Commit to the full 2014-2015 Season.
Participate in all performance opportunities. * performance fees may apply
Enroll in Ballet technique class at Indy Dance Academy
Vote for Indy Dance Academy as Best Dance Studio on The Indy Alist. Click here to cast your vote today!

Indy Dance Academy Company & Team Casting Auditions: Thursday, July 31st
Emerald Competition Company(ages 5-8): Audition starts at 4:30pm. Pls. arrive at 4pm to fill out audition paperwork.
Sapphire & Diamond Competition Company(ages 8-18): Audition starts at 6pm. Please arrive at 5:45pm to fill out audition paperwork
Amethyst Performance Team (ages 5-10): Audition starts at 4:30pm. Please arrive at 4:00pm to fill out audition paperwork
Ruby Competition Team (ages 8-18): Audition starts at 4:30pm. Please arrive at 4:00pm to fill out audition paperwork
For more information about IDAC /IDAT & to reserve your spot on Audition day, pls. call 317.218.3694 or email: stefanie@indydanceacademy.com Please register by Wednesday, July 23rd
 *Students will be placed in dances according to age and skill level. Audition fee due at time of audition. Parents must be present at the start time of the audition for a meeting reviewing company & team expectations.
Congratulations to all of our Sapphire and Diamond Company Dancers on a wonderful Nationals! Here are the highlights from our fun filled week of competition in Panama City, FL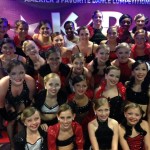 Overall Placements:
3rd overall line ages 12-14- Ida's Party
5
…
th overall small group ages 12-14- The Blowers Daughter
5th overall small group ages 9-11- Ain't Nobody Bring Me No Bad News
5th overall duet/trip ages 9-11- Till the World Ends
10th overall large group ages 12-14- Bang Bang
11th overall solo ages 12-14- The Wolf and I
Judges Awards:
Razzle Dazzle Award: Ain't Nobody Bring Me No Bad News
Fierce and Fun Award: Tell 'Em
Fierce and Fabulous Award: Graffiti
Like us on Facebook to receive Specials and Promos! www.facebook.com/IndyDanceAcademy